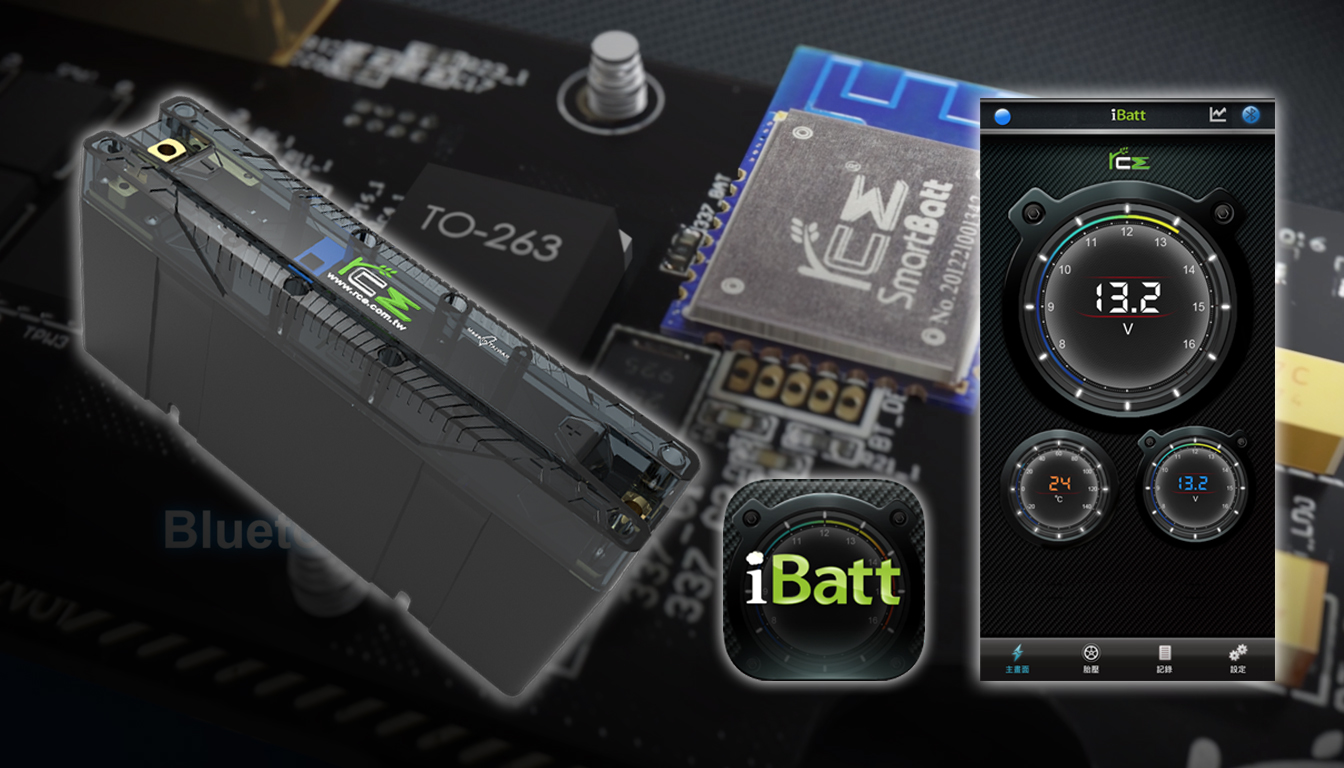 iBatt is an interactive power management system developed by RCE, it's also monitored the super capacitors. iBatt APP with powerful front and back stage functions allow users to easily check the conditions of super capacitor. An iBatt APP can be applied to several RCE smart batteries and super capacitors.

As example of super capacitor, after users bind the APP with product serial number, they can monitor main battery voltage, super capacitor voltages and temperatures, also manually operate detect function, allowing users to monitor the operation of super capacitor at any time.
iBatt APP
iBatt was developed by RCE to monitor various data while batteries are in use. It uploads data to RCE's cloud database so customer can understand the conditions of their batteries at any time. Whenever there is error occurred, this APP allows service department manage it and actively notify the user for maintenance, avoid the damage to battery or super capacitor and affecting driving safety (it must be applied with RCE LFP Smart Battery or Super Capacitor).
RCE Store APP
The RCE on-line store APP was designed by RCE Power Inc., for customer services and shop on-line. It provides shopping, product consultation, after-sale services, maintenance and warranty application, latest news, and information for shareholders… etc. RCE customers can receive most intuitive, user-friendly, rapid services and responses.
Second generation automobile super capacitor
Second generation motorcycle super capacitor
Introduction to Capacitor Features and Functions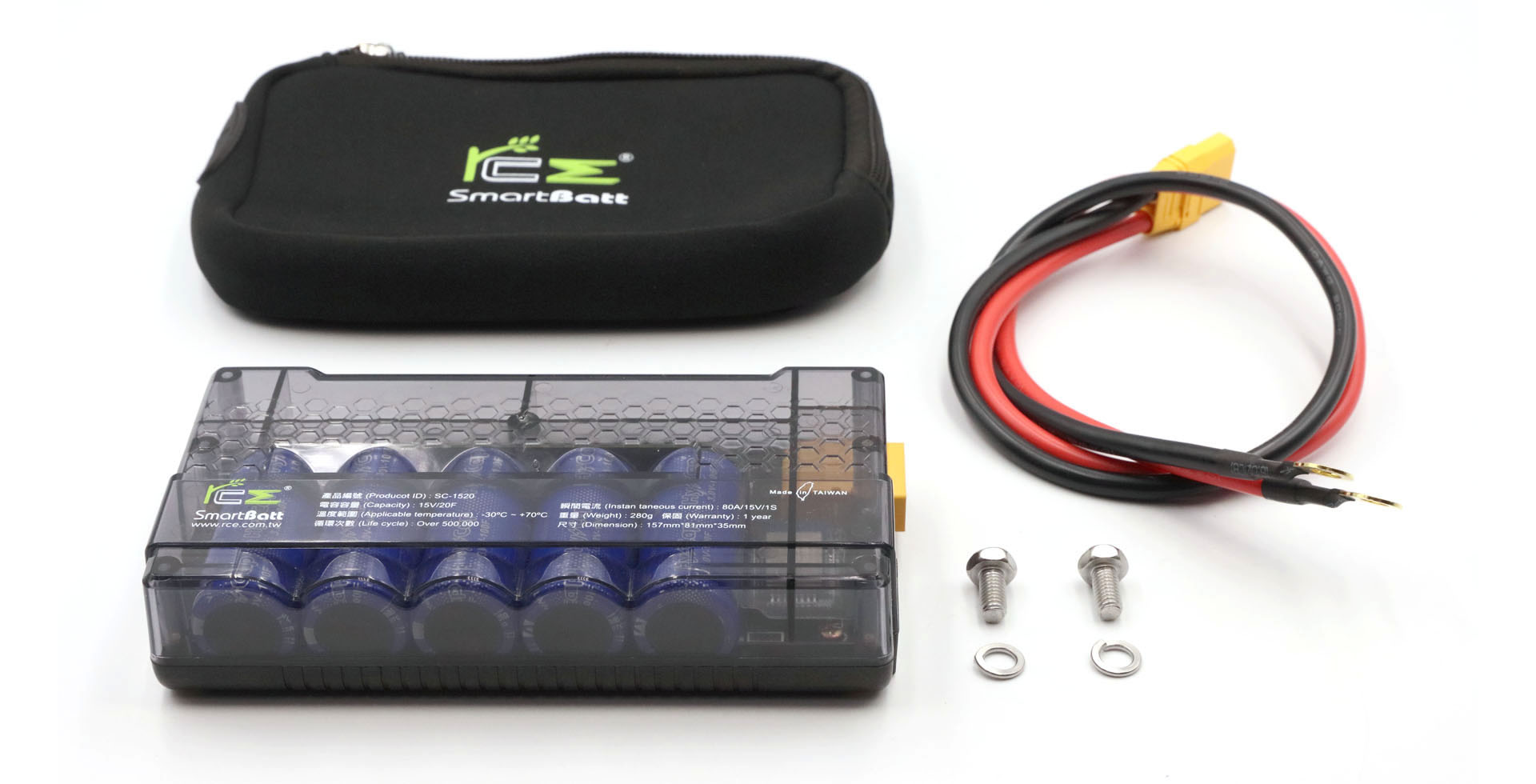 Provides instantaneous high current for startup to reduce the load of the starter battery, and extend the life of battery.


Surge absorber after startup to provide stable voltage, allowing optimal operation for the fuel supply pump and ECU.


Provides continuous high current for the ignition system to operate more efficiently to provide maximum performance.


For audiophiles, it is the best choice to improve audio system sound quality.


For vehicle equipped with auto start-stop function, it improves smoothly startup ability and extend the life of starter battery.


Ultra-low temperature startup ability can be successfully started up even at -20 degrees Celsius.


500,000 cycle life, offering the longest cycle life.


Shockproof, waterproof, and high temperature resistant.


A must-have for enthusiasts with modified EBOOST function computers; it can be improved and used repeatedly to fix the condition of weak batteries.


Second generation motorcycle super capacitor
Super Capacitor | RCE,低碳動能,RCE Power Inc.