Lithium Iron Battery | RCE,低碳動能,RCE Power Inc.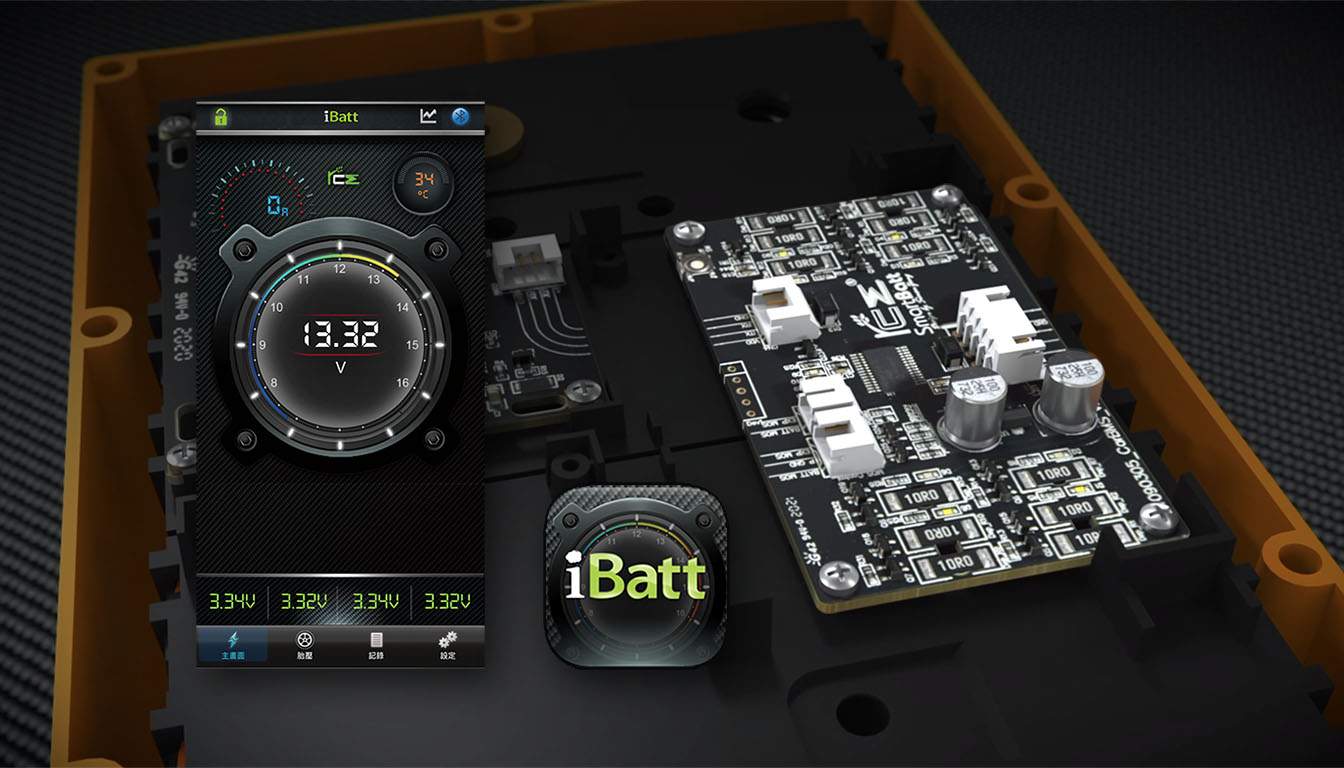 LFP Battery
Interface of the iBatt APP
iBatt is an interactive power management system developed by RCE, it's also monitored the super capacitors. iBatt APP with powerful front and back stage functions allow users to easily check the conditions of super capacitor. An iBatt APP can be applied to several RCE smart batteries and super capacitors.

As example of Smart battery, after users bind the APP with product serial number, they can monitor main voltage, individual cell voltage, discharge/charge current and temperatures. Owner may use their smart phone to active anti-theft or power-off functions, even your car key was lost or stolen, the thieve cannot start your vehicle. The anti-theft function allows electronic systems (such as ECU, remote control or OE anti-thief) keep power supply without complete cut-off.
iBatt APP
iBatt was developed by RCE to monitor various data while batteries are in use. It uploads data to RCE's cloud database so customer can understand the conditions of their batteries at any time. Whenever there is error occurred, this APP allows service department manage it and actively notify the user for maintenance, avoid the damage to battery or super capacitor and affecting driving safety (it must be applied with RCE LFP Smart Battery or Super Capacitor).
RCE Store APP
The RCE on-line store APP was designed by RCE Power Inc., for customer services and shop on-line. It provides shopping, product consultation, after-sale services, maintenance and warranty application, latest news, and information for shareholders… etc. RCE customers can receive most intuitive, user-friendly, rapid services and responses.
Automobile LFP Smart Battery
Smart motorcycle lithium iron starter battery
Motorcycle lithium iron starter battery